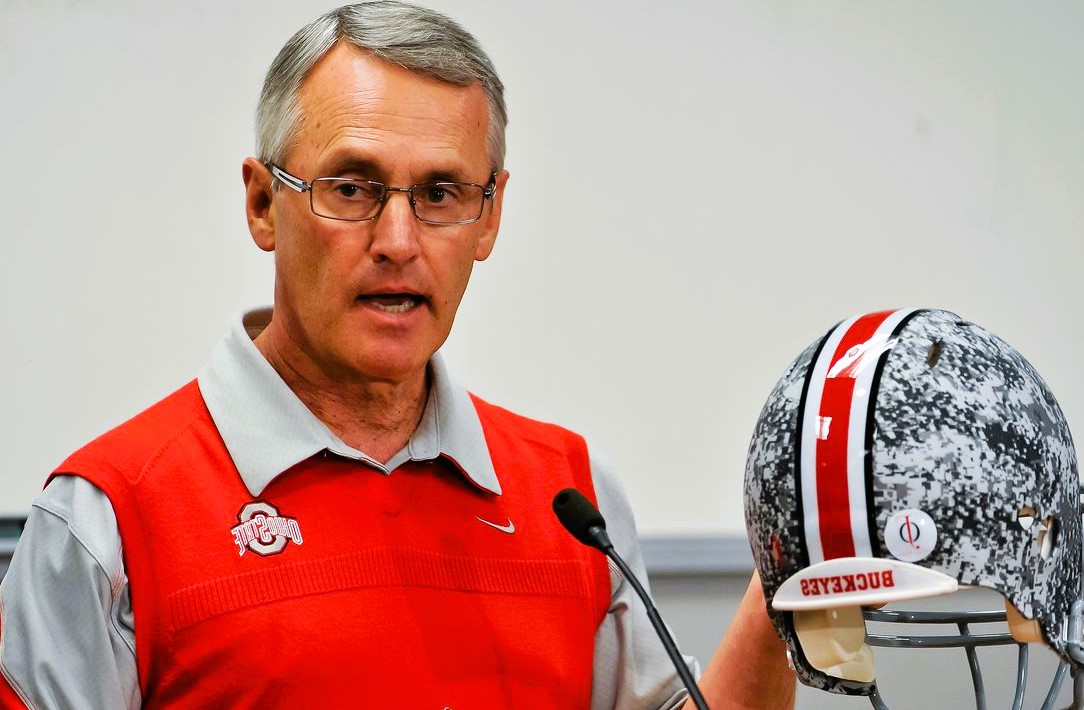 Ohio State Legend Jim Tressel was the first speaker at the Curbstone Coaches' 2022–23 weekly luncheon series at the Avion Banquet Center. Tressel is now serving as YSU's ninth president for his ninth and final year. He is the architect of five NCAA national football titles, including four that were won as the head coach of YSU and one won while at Ohio State.
Due to the demographic shifts in the area, enrollment remains a struggle for YSU, according to Tressel. "With demographics going down in our region, which has always been the key to our enrollment, we are fortunate that our athletics department is growing," he noted.
"We're now at 21 sports since we've added women's lacrosse, women's bowling, and men's swimming, and our track programs have done such a great job of recruiting. The roster sizes have enhanced us so I say thank goodness for athletics, thank goodness for our incremental increase in international students, and thank goodness for our meteoric rise in honors college students. Those three things have helped offset the fact that our demographics here in the region have been plummeting."
Tressel had a 25-year collegiate head coaching career record of 135-57-2 at YSU and 106-22 at OSU. Tressel is proud of how Georgia Southern, Marshall, and Appalachian State, three former Penguins' opponents managed to knock out teams that were ranked in the Top 25 recently.
Over the following ten years, he predicted, "I think it's going to get interesting." According to Tressel, many of the bottom FBS teams might wind up in League Two – "which I don't know if right or wrong." They are currently at the top level, and certainly, "there are occasional upsets," he continued. Tressel expressed that he did not see how they would be able to continue at that level; therefore he could not be certain that the FCS will not expand at some point. He then stated that it seems that the "Group of 6" FBS teams' chances to compete in bowl games wind up costing them money and failing to get spectators to the events.
"Now one thing that I think could help the bowl games is if they become a little bit more a part of the playoff," said Tressel.
Last year, he recalled hearing that the public was disappointed because Ohio State would not make the playoffs but would instead play in the Rose Bowl.
"I'm thinking, going to the Rose Bowl, that's like the ultimate, so I'm hoping the bowl games make a comeback but right now those lower-tier bowl games are having a tough time," he said.
Later, he discussed how it was a special moment to reunite with his 2002 national championship team when the Buckeyes hosted Notre Dame in their season opener.
"It was so good to see those guys," he stated. "So many of them brought their families back, they are done playing in the NFL and are out there in the world doing pretty cool things," said Tressel.
To book Jim Tressel or any other legendary sports personalities, Athlete Speakers can help! We are the industry leader when it comes to getting the perfect speakers from sports for your event. Get in touch with one of our agents today by filling out our Online Booking Request Form or calling 1-800-916-6008.