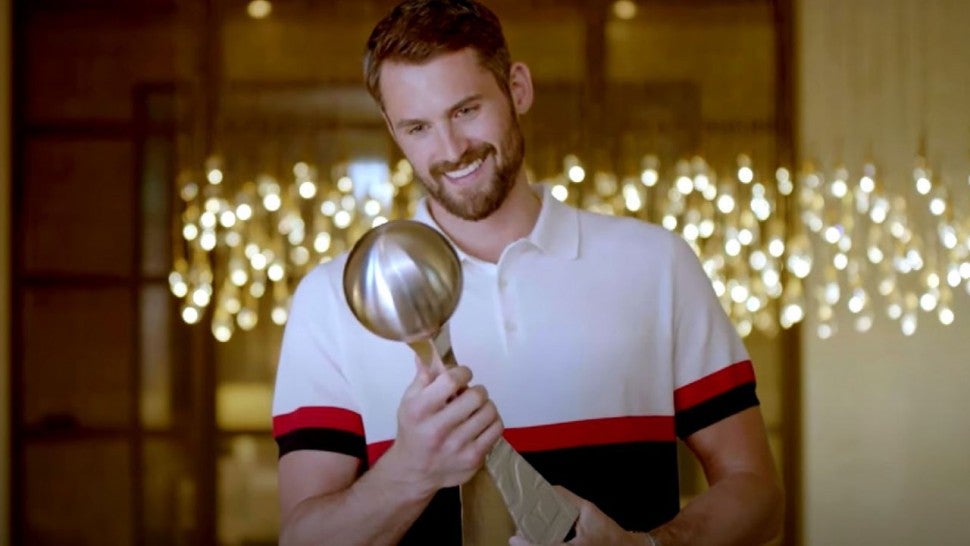 The ESPY Awards has always been a place to recognize the very best in the sports world and this year was no different. However, with the coronavirus sidelining many sports, the 2020 edition of the awards show was more about what athletes are doing off the field.
Several individuals who are among the most motivational and inspirational speakers in sports were highlighted. ESPN partnered with the Sports Humanitarian Awards to best tell these people's stories.
The sports stars singled-out for their tremendous achievements included Cleveland Cavaliers All-Star Kevin Love, six-time MLB All-Star Nelson Cruz, professional boxing champion Kim Clavel and Mesabi Range College running back Taquarius Wair.
Kevin Love
Love has long been one of the top mental health keynote speakers in sports and he was recognized for all his work with the Arthur Ashe Award for Courage. He has been very open sharing about his own struggles while being an advocate for destigmatizing mental health.
Love's outspoken approach began when he wrote an essay for The Players Tribune in 2018 about a panic attack he had suffered during a game. He said he did not expect the level of response he has received since, but knows his efforts are also only just beginning.
"In light of all that is going on in our country today, I accept this award ars both an honor and a challenge, said Love via video. "A challenge to not only continue on my path, but to push beyond it and stay vocal even when silence feels safer."
Nelson Cruz
While Love was bestowed with an award once won by iconic boxer Muhammad Ali, Cruz got the aptly named Muhammad Ali Sports Humanitarian Award. He was the recipient because of the significant charity work he does in his native Dominican Republic.
Cruz has contributed to health and public safety services in his hometown of Las Matas de Santa Cruz, including building a police station, buying a new fire truck and ambulance, and providing wheelchairs and crutches. He also regularly provides the city's citizens with dentists and optometrists.
The honor left Cruz teary-eyed as his foundation also received a $100,000 grant by winning. He recently told ESPN about the impact his community efforts have had on him.
"You bring the ambulance, and you just think you're doing the right thing," said Cruz. "But you never really think, OK, I'm going to save people doing this. So once that happened, once my grandma used it...Wow."
Kim Clavel
Clavel's contributions to society came more recently, but had just as big of an impact. Like several athletes, she used her medical background to sping into action fighting the coronavirus.
Clavel, the reigning WBC-NABF light flyweight champion, was set to fight in her first main event boxing match, but when that bout was shelved due to Covid-19, she decided to put her nursing skills to good use. She has primarily worked as a long-term care nurse in Montreal.
Clavel took home the Pat Tillman Award for Service and talked about the severity of what she sees on a daily basis.
"I worked in the COVID zone," said Clavel. "It's really hard, when everything gets dark, they think about their life ... I sing, I talk with them and maybe make them smile. To see these people die alone, without their family - for me it's not humanity. They need humanity."
Taquarius Wair
Wair's battle has been going on way before 2020 began. He has been challenged to persevere for almost his entire life after surviving a fire that left over 50 percent of his body badly burned at the age of four.
Wair's sister died as a result of the fire and he was left in a coma for a month, while suffering through several operations and skin grafts in the years to come. He still fought to achieve his dreams in sports and is now a college running back at Mesabi Range College.
That journey made Wair a fitting choice to receive this year's Jimmy V Award for Perseverance. He, like many athletes before him, looked past something some saw as a "disability" in order to live his life to the fullest.
"This is humbling for me right now," said Wair. "I've just been through a lot. It's just in my nature not to give up."
If you are interested in any of these top sports motivational and inspirational keynote speakers, contact the agents at Athlete Speakers by calling us at 800-916-6008 or by Starting Your Booking Request Now.