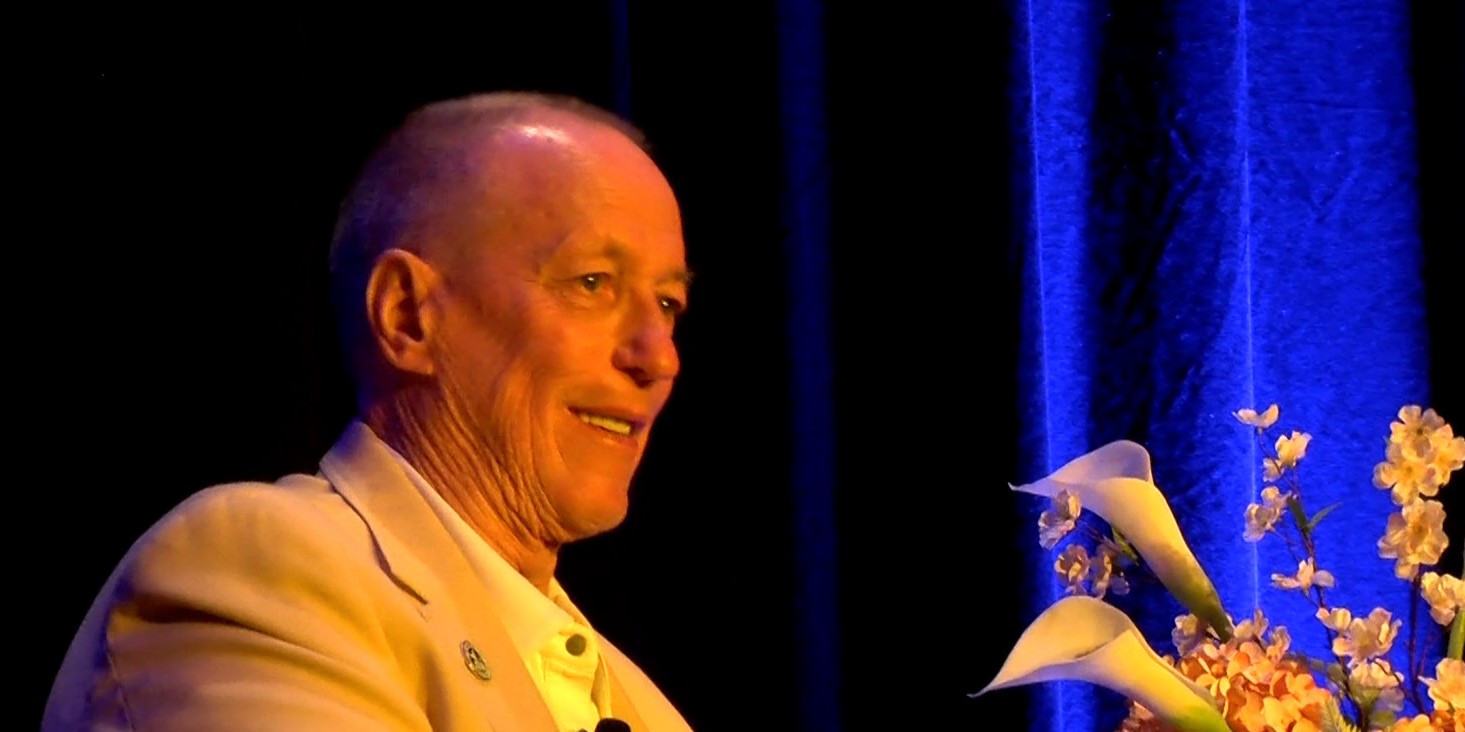 NFL Hall of Famer and leading cancer speaker Jim Kelly has faced many challenges throughout his life, but his faith has been the anchor that has helped him weather those storms. Kelly's experiences as a professional athlete, a father, and a cancer survivor have taught him the importance of relying on his faith and the power of prayer.
During his speech at the South-Central Missouri Fellowship of Christian Athletes dinner banquet, Kelly shared how his life has been a roller coaster ride from a young age. He experienced personal loss when his son Hunter was diagnosed with Krabbe Leukodystrophy, an inherited fatal nervous system disease, at eight years old. Hunter passed away five years later. Additionally, Kelly has faced four bouts with cancer, which has impacted his family in multiple ways.
Kelly credited God for being his rock during these difficult times. He admitted that he ran from God early in life but later realized he needed God because he would not be here without Him.
Through his experiences, Kelly has learned that life is precious and should never be taken for granted. He said God's grace and love helped him persevere through the most challenging times.
Kelly's message of perseverance and faith has resonated with many people. His ability to share and connect his personal struggles to a higher power is inspiring. Kelly's story reminds us that God's love is always there to guide and comfort us, even in the darkest moments.
The banquet's moderator, KOLR 10 Anchor Steve Savard, facilitated a Q&A with Kelly, during which he discussed the importance of living life with purpose and passion. He encouraged the audience to never give up on their dreams and strive for greatness. Kelly emphasized that success is not measured by material possessions or achievements but by the impact one has on others.
The event ended on a lighthearted note, with Kelly engaging the crowd in an NFL trivia game. Participants who answered questions correctly received an autographed football from Kelly. He even reserved a special football for a woman in the crowd who shared a Valentine's Day birthday with him, continuing a tradition he has upheld throughout his speaking events.
Jim Kelly's life experiences and faith inspire people to persevere through the toughest times. His message of hope and resilience reminds us that no matter what life throws our way, we can always turn to God for guidance and strength. The South-Central Missouri Fellowship of Christian Athletes' dinner banquet was a night of encouragement and inspiration for all in attendance.
To book Jim Kelly or another leading cancer speaker from sports, reach out to the experienced team at Athlete Speakers. With nearly 25 years in the business, we are the go-to destination for booking sports legends for a host of events. To begin the process, please reach out by filling our Online Booking Request Form.