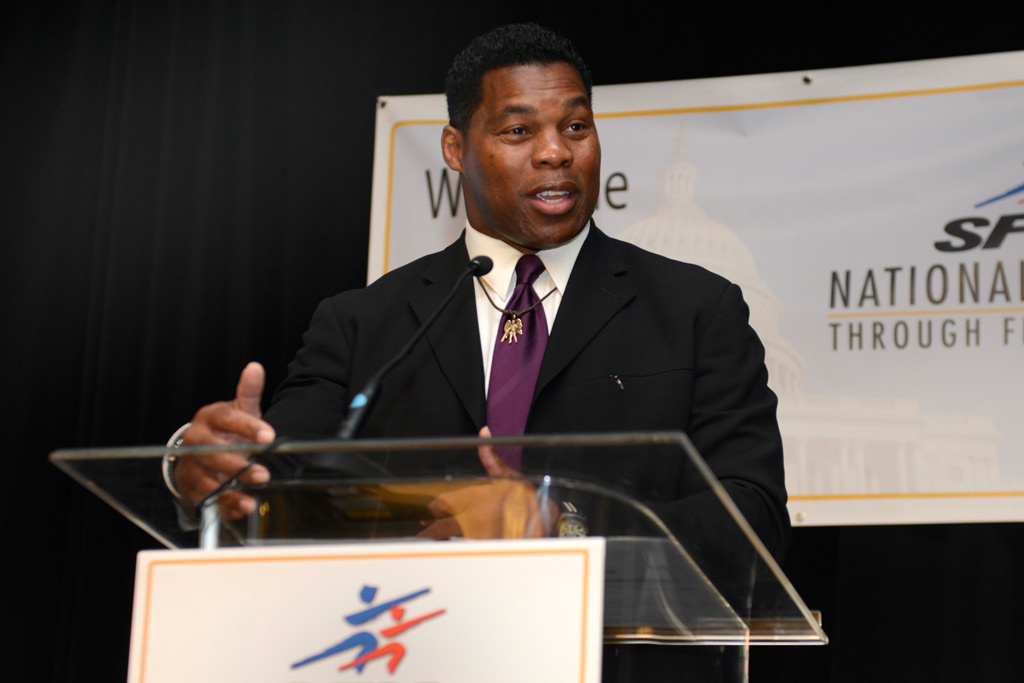 Mental health is one of the toughest subjects to talk about, but there is a growing national conversation in order to help those suffering from various illnesses. Former Heisman Trophy winner Herschel Walker is someone who is at the forefront of this discussion.
Walker spoke this past weekend at the Southeast Symposium on Mental Health in Greenville, South Carolina. The event is held annually in concert with Mental Health Awareness Month.
Walker candidly addressed his battle with Dissociative Identity Disorder during the speaking engagement. He was highly sought-after to speak due to the stories he shared in the memoir, "Breaking Free: My Life with Dissociative Identity Disorder."
Walker has lived with mental health issues while being one of the most famous athletes of his generation. He was a three-time All-American and the 1982 Heisman Trophy winner at the University of Georgia before going on to a successful career in pro football.
Walker started out in the USFL, where he was the league MVP in 1985. Once the league folded, he took his talents to the NFL, where he became a two-time Pro Bowler and two-time second-team All-Pro.
Walker's legacy as an all-around athlete was cemented when he competed as a member of the Olympic bobsleigh team and fought in two professional mixed martial arts fights. He is a member of the College Football Hall of Fame and has his jersey retired at Georgia.
To inquire about Herschel Walker's speaking fees and appearance costs, contact the agents at Athlete Speakers by calling us at 800-916-6008 or by Starting Your Booking Request Now.
Herschel Walker Talks About Mental Health: