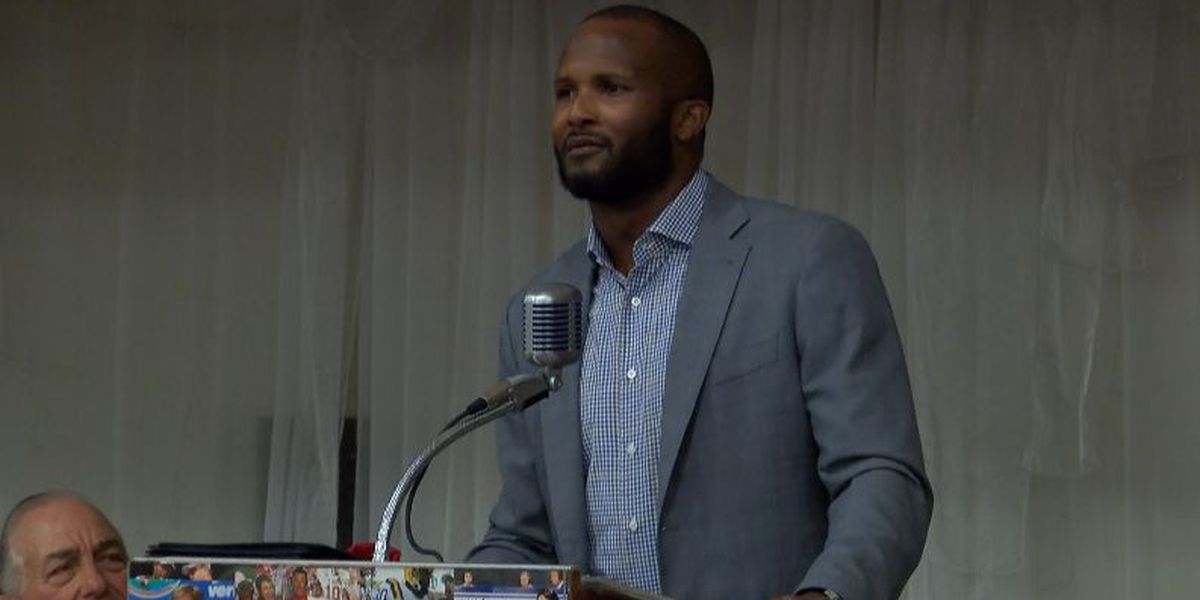 As a newly christened member of the Pro Football Hall of Fame, Champ Bailey is in-demand for speaking engagements. He most recently made an appearance at the Savannah Quarterback Club meeting on Monday night.
One of the main topics of the conversation centered around Bailey's alma mater, the University of Georgia. As a defensive expert, he thinks that the Bulldogs have a championship-caliber unit this year.
Bailey was also able to share what he is doing with his new Hall of Fame platform. He remarked gesturing towards the high school Players of the Week in the audience that being a role model is important.
"I understand now that there's a lot of responsibility that comes with that," said Bailey about his Hall induction. "When I look and see these two young men in front of me, I have to make sure I say the right things because those guys are listening. I used to be just like them. I'm just trying to make sure I lead by example as I continue life after football."
Prior to arriving in NFL, Bailey was a consensus All-American and the Bronko Nagurski Trophy winner as the nation's top defensive player at Georgia. He went on to spend 15 years in the NFL, earning 12 Pro Bowl nods and seven All-Pro selections.
Bailey was an immediate star when he entered the league with the Washington Redskins, but honed his legacy playing with the Denver Broncos for over a decade. He was selected to the Broncos 50th Anniversary Team in 2009.
Bailey was also a member of the NFL 2000s All-Decade Team. The last game he played in was Super Bowl XLVIII.
To inquire about the speaking fee and appearance cost for Champ Bailey, contact the agents at Athlete Speakers by calling us at 800-916-6008 or by Starting Your Booking Request Now.
Champ Bailey Speaks in Savannah: