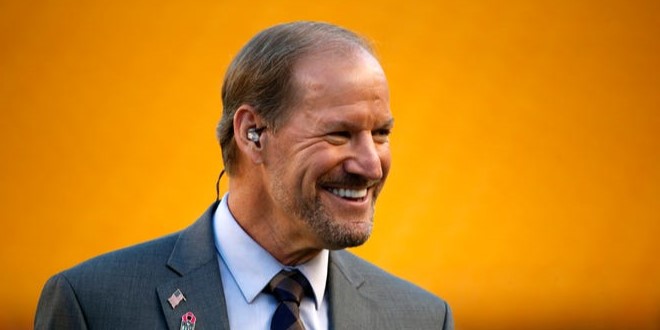 Speaking to hundreds of soon-to-be graduates at a commencement ceremony, former Pittsburgh Steelers head coach Bill Cowher reflected on Duquesne University's profound impact on his life. He expressed gratitude for the influence of his father and former Steelers owner Dan Rooney, both alumni of the Catholic university. Cowher joined their ranks as he received an honorary degree from Duquesne, considering it a significant honor and a personal milestone.
A Memorable Commencement Address
Cowher stood before the McAnulty College and Graduate School of Liberal Arts graduates recently to receive his honorary degree and deliver the commencement address. The ceremony also recognized Duquesne's benefactor Catharine Ryan, who received an honorary degree. Over 1,340 students graduated from the prestigious private university recently.
From Pittsburgh to Greatness
Born in Pittsburgh and raised in Crafton, Cowher's connection to the city runs deep. After attending North Carolina State University, he pursued a football career, playing as a linebacker for the Philadelphia Eagles and the Cleveland Browns. However, his transition into coaching propelled him to great heights.
Stepping into the Spotlight
Cowher's tenure as the head coach of the Pittsburgh Steelers from 1992 to 2006 left an indelible mark on the franchise's history. Under his guidance, the team achieved remarkable success, clinching eight division titles and winning the Super Bowl 2006. His contributions to the sport were honored with his induction into the Pro Football Hall of Fame in 2020.
A Pittsburgh Legend Returns
Introducing Cowher, Duquesne President Ken Gormley affectionately called him a "Pittsburgh legend." Gormley playfully remarked that receiving an honorary degree from Duquesne is an honor even more significant than winning the Super Bowl.
Inspiring Graduates in Challenging Times
During his commencement speech, Cowher lauded the graduates for their perseverance, having navigated the challenges of college amid a pandemic, economic downturn, and global unrest. He encouraged them to embrace risks, become leaders, and cultivate transition, balance, and perspective in the real world.
Cowher emphasized the importance of making right and wrong choices, as they contribute to personal growth. He urged the graduates to go out into society and make a meaningful difference, using their education and life experiences as catalysts for positive change.
Cowher's words resonated deeply with the graduates, instilling a sense of purpose and determination as they embarked on their post-graduation journeys. With his inspiring message echoing in their hearts, these Duquesne University graduates were ready to face the challenges and opportunities ahead, armed with the wisdom and encouragement of a Pittsburgh legend.
To book Bill Cowher or another coaching legend, count on Athlete Speakers. We are the industry leader when it comes to hiring sports speakers for any event. Fill out our Online Booking Request Form today to get started.