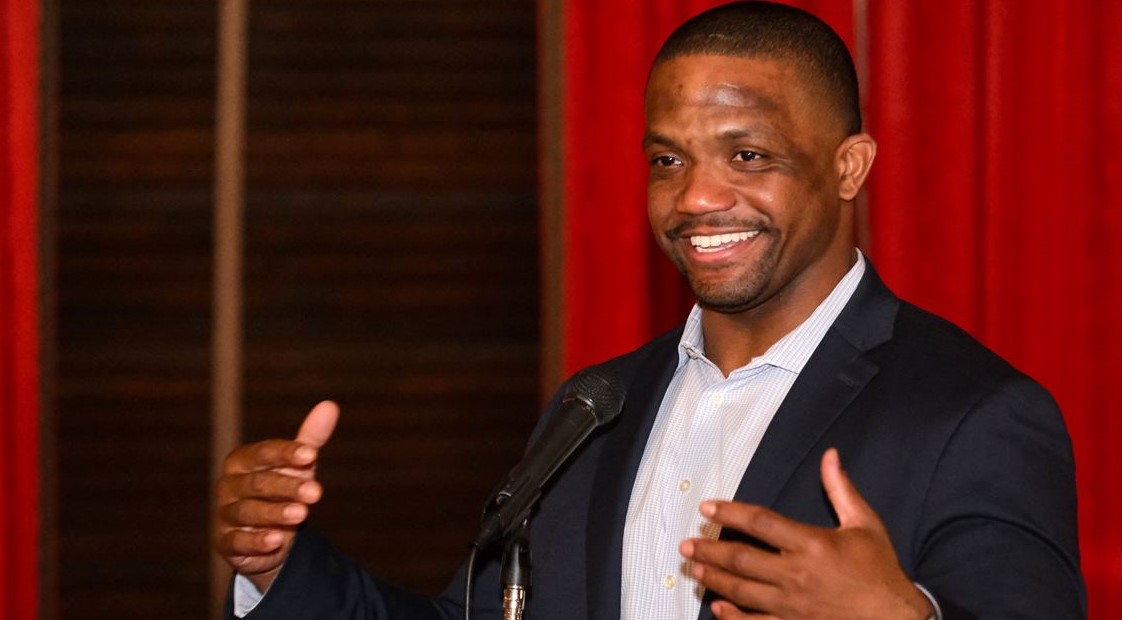 Maurice Clarett has experienced the highest of highs and the lowest of lows in his life. He was once the biggest star in college football, but eventually, things spiral out of control to the point of him becoming a convicted felon.
However, Clarett now has a new lease on life and works to inspire others around the country as a motivational speaker. He recently served as the keynote speaker at an event for the United Way in Toledo, Ohio, where he spoke to over a hundred people, including some who had also spent time incarcerated.
Clarett spoke openly about his triumphs and tribulations, while also addressing the new path he finds himself on.
"The subtitle is 'How My Life Started After My Football Career Ended' and it was really a play on words to speak about my journey in a positive way," Clarett said, in reference to his new book 'One and Done.' "That's how I see it and that's the perspective I have on it now. It's the mental health journey, I call it, of me basically rediscovering myself."
Clarett's message specifically rang true to those in the audience because he spent his time behind bars in Toledo. No matter where he speaks though, people are motivated by his tremendous comeback story.
Clarett was a true freshman running back at Ohio State in 2002, running for over 1,200 yards and leading the Buckeyes to the national championship. Unfortunately, he got caught up in an academic scandal and was dismissed from school after the season.
Clarett tried to bounce back to make the NFL and was even drafted by the Denver Broncos in 2005, but depression and alcoholism followed him. After a variety of legal problems landed him in prison, he worked to turn his life around.
Now, Clarett is a top mental health advocate and advocate for criminal justice reform. His redemption story is one that can encourage anyone who hears it to overcome their obstacles.
To inquire about the speaking fee and appearance cost for Maurice Clarett, contact the agents at Athlete Speakers by calling us at 800-916-6008 or by Starting Your Booking Request Now.
Maurice Clarett Talks About the Values of His Experiences