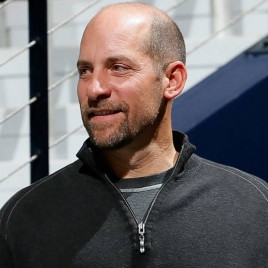 East Tennessee State University is bringing in Baseball Hall of Famer John Smoltz for a speaking engagement. ETSU's Department of Intercollegiate Athletics and the Global Sport Leadership Doctoral program will host "Talkin' Hardball."
The event takes place March 6th at the Johnson City Country Club, starting with a social hour at 6:30 p.m. From 5-6 p.m., Smoltz will also host a free youth baseball clinic at Thomas Stadium.
General admission tickets are $50 and sponsored tables of eight are $2,000. Dr. Richard Sandler is affiliated with the Global Sport Leadership program and he was able to bring Smoltz in to speak.
Smoltz played 22 major league seasons, 21 of them with the Atlanta Braves. He was an eight-time All-Star and winning of the 1994 National League Cy Young Award.
Smoltz began his career as a starter and won over 200 games, but also spent time in his career as one of baseball's most dominant closers. He is the only player in baseball history to record over 200 wins and 150 saves.
Smoltz is also one of the most dominant postseason pitchers of all-time and he helped the Braves win the 1995 World Series. He was elected to the Baseball Hall of Fame in 2015 and is currently the lead baseball analyst for Fox Sports.
To inquire about John Smoltz's speaking fee and appearance cost, contact the agents at Athlete Speakers by calling us at 800-916-6008 or by Starting Your Booking Request Now.
John Smoltz Talks About What a Slider Does for a Pitcher: