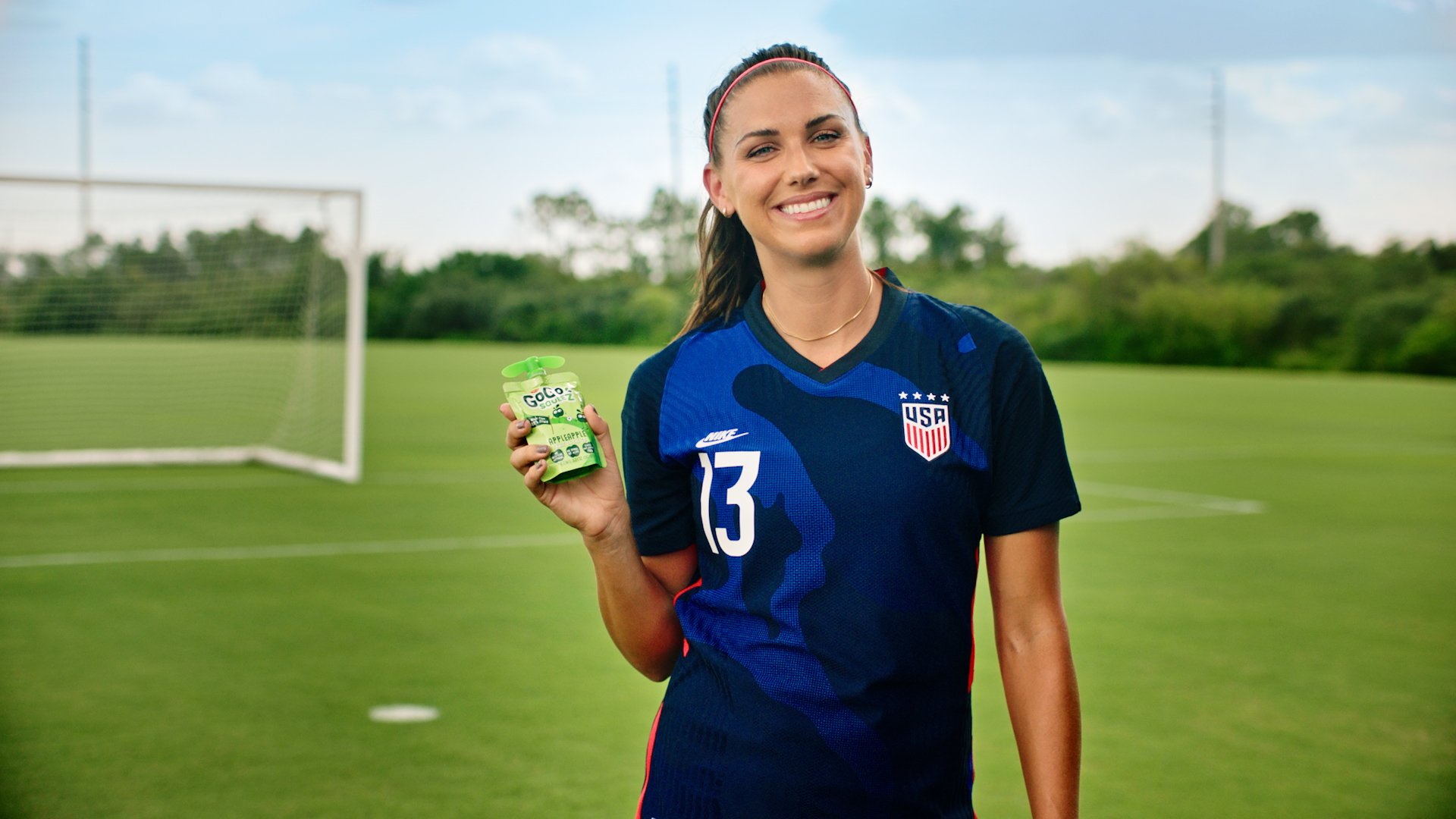 Brand influencer Alex Morgan, a member of the U.S. women's national soccer team and the Orlando Pride, is a legend and inspiration to girls around the world. Morgan, who is one of the USA's top five all-time goal scorers, was a key part of the 2015 and 2019 World Cup victories for the US Women's National Team. Morgan has 114 goals for the USA since joining the senior team in 2010.
Morgan and her husband, fellow soccer star Servando Carrasco, welcomed their first child, in May 2020, after Morgan's last six-goal World Cup feat. Morgan describes raising a daughter who is on the verge of entering her "terrible twos" as both rewarding and challenging.
"Being a parent to a little girl definitely gives me a greater appreciation for my own parents," said Morgan. She goes on to say that balancing it all is difficult for her, as it is for any new mother. "It's been a completely new chapter in my life."
As one of the world's most recognizable moms, Morgan has become a top brand influencer and pick for social media campaigns surrounding products that help raising kids and with growing families.
Morgan has teamed up with GoGo squeeZ, one of her long-time sponsors, to launch "Fun Comes First," a campaign to promote healthy habits among children. "Fun Comes First" is a program whose goal is to increase youth sports participation by providing sports education to parents, teachers, and coaches. Morgan adds that the pandemic has negatively impacted youth sports participation, noting that girls drop out of sports programs at a far higher rate than boys before high school.
"Ages 8 to 14 is where you see a drop-out of girls in sports. Whether it's (because of) societal pressures or not feeling as supported in sports as boys might be, I still think it's important to encourage girls to stay in sports—especially if they love it and if they are having fun," she explained.
GoGo squeeZ and the Laureus Sport for Good USA nonprofit have released the Fun Comes First Playbook. The Playbook is a free resource that includes tips, case studies, and expert recommendations on how to support good youth development. Morgan and her father will also star in a documentary-style video in which the two share memories from Morgan's experience playing soccer as a kid.
"One of the biggest keys to promoting sport is accessibility," Morgan said. "Soccer shouldn't be a wealthy person's sport. All you need is a ball and a surface."
If you are looking to hire brand influencer Alex Morgan or other sports stars for a social media campaign, Athlete Speakers can help. For over 20  years, we have been placing brands with the right athletes for endorsement deals. Fill out our Online Booking Request Form or call 1-800-916-6008 to start the process towards finding your perfect brand ambassador.