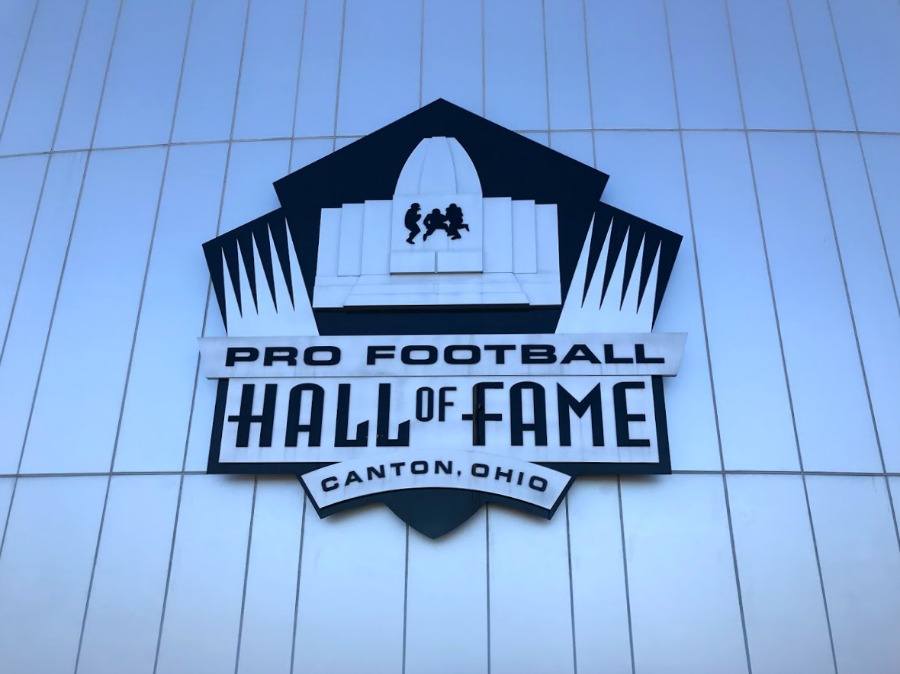 The Pro Football Hall of Fame announced a diverse eight-person 2019 class on Saturday that included three first-time nominees, Tony Gonzalez, Ed Reed and Champ Bailey. Other names chosen for enshrinement included modern era players Ty Law and Kevin Mawae, seniors finalist Johnny Robinson, Denver Broncos owner Pat Bowlen and retired player personnel executive Gil Brandt.
The Board of Selectors for the Hall deliberated for seven and a half hours at the Georgia World Congress Center. This was the second straight year that three eligible players were selected in their first year and four of the six former players picked were all defensive backs.
All of these legends will officially be inducted in Canton, Ohio on August 3. Many of the players discussed feelings of jubilation like Gonzalez shared shortly after the announcement.
"I knew I had a good chance, I'm not going to lie about that," said Gonzalez."Still, when you hear the knock, your heart drops."
Gonzalez is considered one of the greatest tight ends in history, recording the second-most catches in NFL history over a 17-year career. He made 14 Pro Bowls and was a six-time All-Pro during a career split between the Kansas City Chiefs and Atlanta Falcons.
Reed was another player regarded as one of the all-time best at his position. The 2004 NFL Defensive Player of the Year was a nine-time Pro Bowler, five-time first-team All-Pro and he led the league in interceptions three times.
Reed is the frontline class of a defensive back class that also includes Bailey, who was selected to a record 12 Pro Bowls for a cornerback. He also is tops all-time with 203 pass defenses.
Law is one other notable recent name, largely due to his role with three New England Patriots Super Bowl teams. The five-time Pro Bowler led the NFL in interceptions twice and is a member of the Patriots Hall of Fame.
To inquire about any Pro Football Hall of Famer's speaking fees and appearance costs, contact the agents at Athlete Speakers by calling us at 800-916-6008 or by Starting Your Booking Request Now.
Tony Gonzalez Talks About Being Inducted into the Pro Football Hall of Fame: