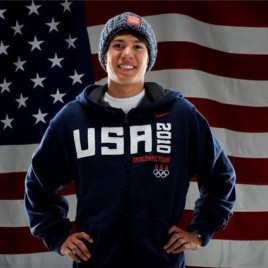 Companies are ramping up their marketing efforts around athletes expected to star in the upcoming Winter Olympics. One of those standouts is American speedskater J.R. Celski.
Celski has agreed to an endorsement deal with the high protein milkshake brand, Core Power. He will be the star of the company's "Unleash Your Awesome" campaign.
Core Power has already rolled out marketing materials featuring Celski. Many other athletes should follow suit with new brands to rep as the Games rapidly approaches.
Celski is the current 500-meter and 5000-meter relay world record holder. He made his Olympic debut in 2010 and won bronze medals in the 1500 m and 5000 m relay.
That performance came on the heels of Celski gashing his left thigh in a skating accident just five months before the Games. He followed up his 2010 showing with a silver medal in the 5000 m relay at the 2014 Olympics.
Celski has also won 11 medals at the World Championships. He also boasts over 20 World Cup medals.
To inquire about J.R. Celski's speaking fee and appearance cost, contact the agents at Athlete Speakers by calling us at 800-916-6008 or by Starting Your Booking Request Now.
Feature on J.R. Celski: