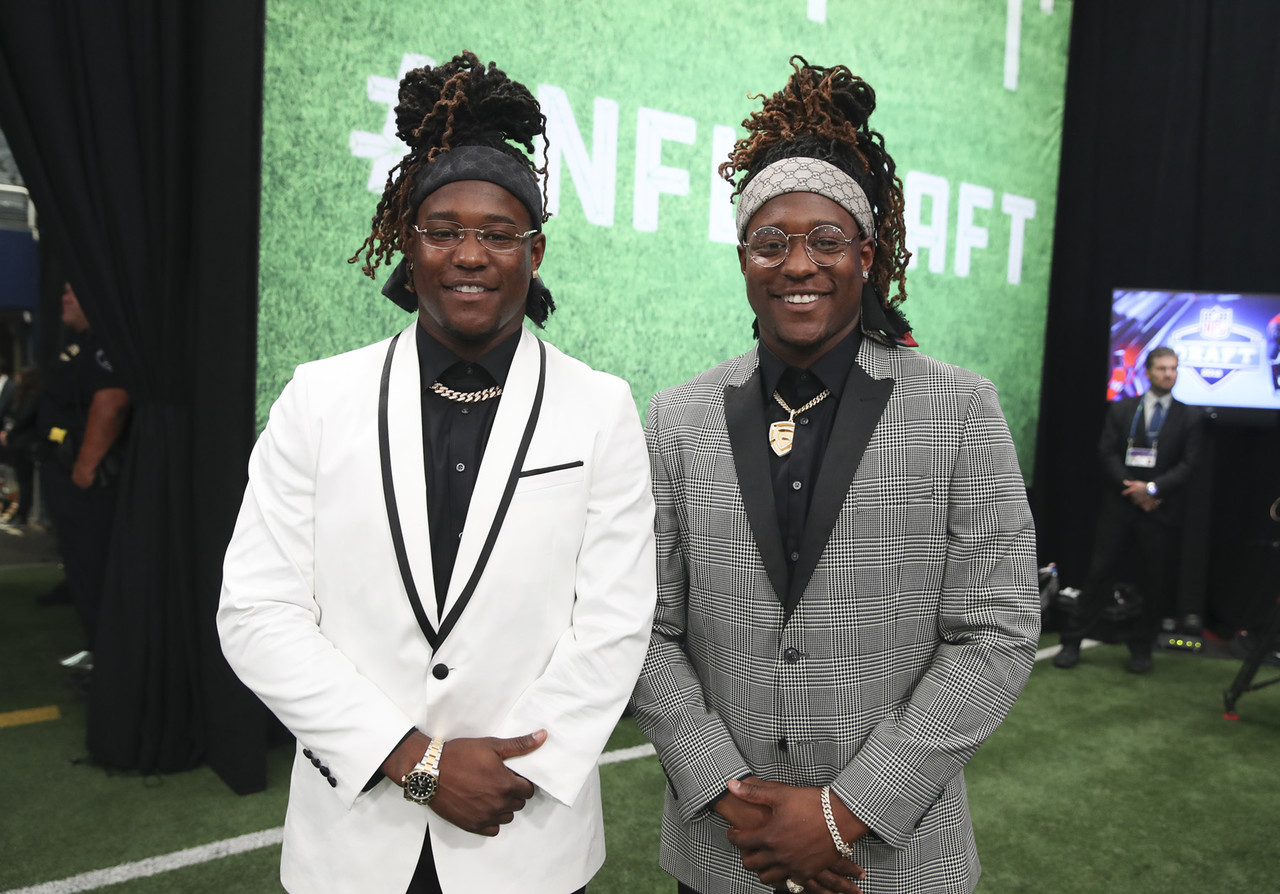 The inspirational story of NFL star twins Shaquill and Shaquem Griffin will now have a new outlet. The Griffin twins are releasing a new book, "Inseparable: How Family and Sacrifice Forged a Path to the NFL.

The Griffins co-wrote the book with ESPN writer Mark Schlabach and it tells the story about how the brothers stuck together and ended up together as pros with the Seattle Seahawks. Much of the book focuses on the adversity Shaquem overcame to make it to the NFL with only one hand.
Inseparable is already available for pre-order on Amazon, with an official release date set for July 9. The Griffin brothers are expected to do several book signing appearances over the summer before reporting to Seahawks training camp.
The Griffins have become some of the top sought-after sports motivational speakers. Athlete Speakers most recently booked them for the El Paso Children's Foundation's Milagro Gala.
In February, Shaquem also made an appearance in Jacksonville, Florida at Brooks Rehabilitation Center. The visit went viral with Griffin interacting with several young children who also only had one hand.
Shaquill Griffin is entering his third season in Seattle and his second year as the Seahawks number one cornerback. He was originally selected in the third round of the 2017 NFL Draft.
Shaquem Griffin will embark on his second season in Seattle as a special teams ace and linebacker. He made waves at the 2018 NFL Draft Combine by running a 4.38 40-yard dash time and putting up 20 bench press reps while wearing a prosthetic, which prompted the Seahawks to reunite him with his brother as a fifth-round pick last spring.
The Griffin twins played college football at UCF. Shaquill saw action all four years for the Knights and Shaquem was an American Athletic Conference Defensive Player of the Year as a junior.
To inquire about the speaking fees and appearance costs of Shaquill and Shaquem Griffin, contact the agents at Athlete Speakers by calling us at 800-916-6008 or by Starting Your Booking Request Now.
Shaquill and Shaquem Griffin 60 Minutes Feature: