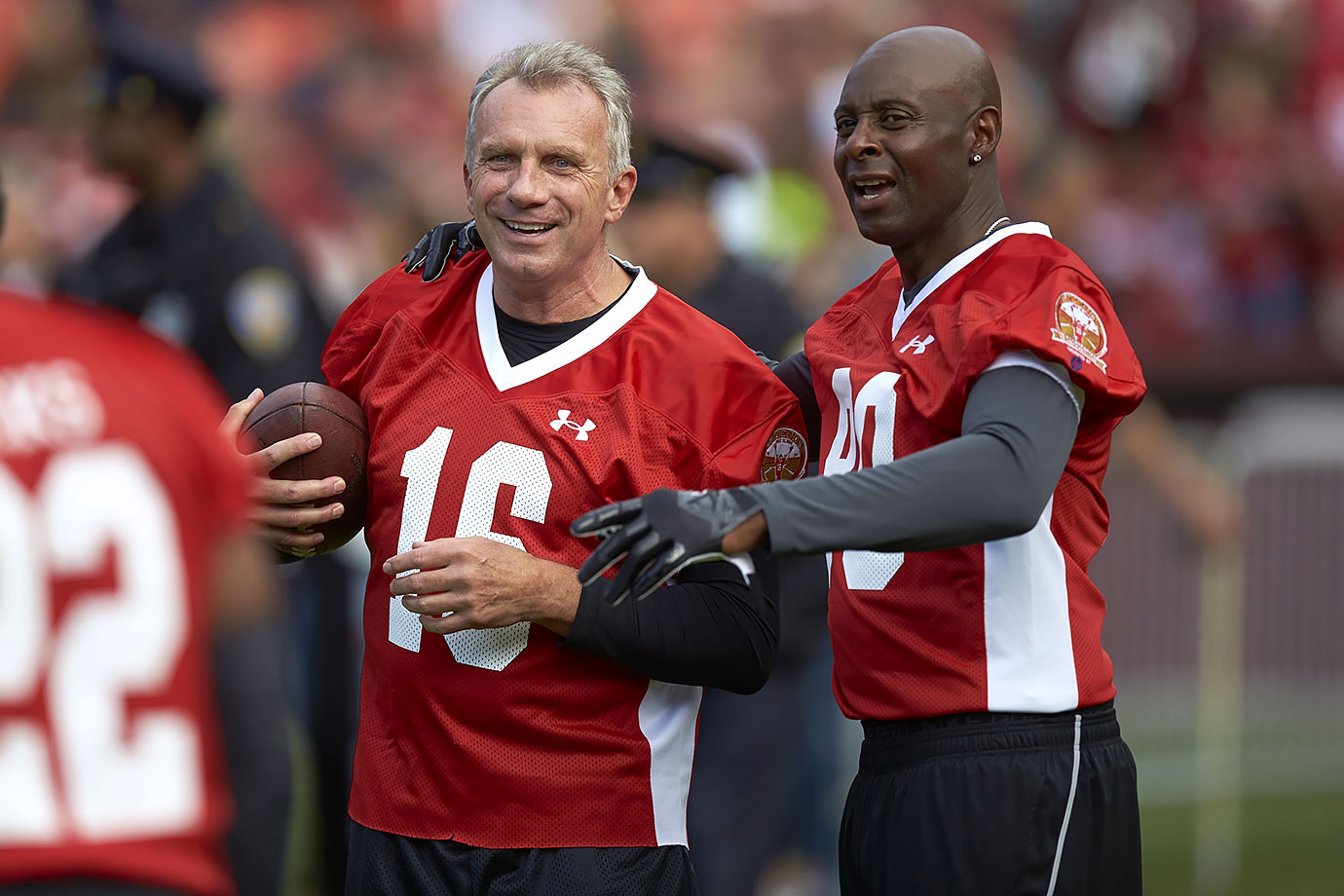 There are not many more iconic duos in the history of sports than Joe Montana and Jerry Rice. The Jewish Community Centre of Greater Vancouver lucked out, locking down both former San Francisco 49ers stars to speak at their JCC Sports Dinner.
The event takes place Tuesday at the Hyatt Regency Vancouver. With Montana and Rice on hand, attendees will get unprecedented insights into one of the NFL's greatest dynasties.
Over 26 years, the JCC Sports Dinner has become a top event for people in the community. Over 900 people are expected and proceeds raised will help fund scholarships and JCC programs.
Montana was a perfect 4-0 in Super Bowls and was a three-time Super Bowl MVP. He won back-to-back NFL MVP awards in 1989 and 1990.
Montana was an eight-time Pro Bowler and five-time NFL All-Pro. He was inducted into the Pro Football Hall of Fame in 2000 and is considered one of the greatest quarterbacks of all-time.
Rice is in the discussion for being the best player in league history. He is the all-time record holder for career catches, receiving touchdowns and receiving yards.
Rice won three Super Bowls and was the MVP of Super Bowl XXIII. He was a 13-time Pro Bowler, ten-time first-team All-Pro and is also a member of the Pro Football Hall of Fame.
To inquire about Joe Montana or Jerry Rice's fees and appearance costs, contact the agents at Athlete Speakers by calling us at 800-916-6008 or by Starting Your Booking Request Now.
Jerry Rice Talks About Fear of Failure: