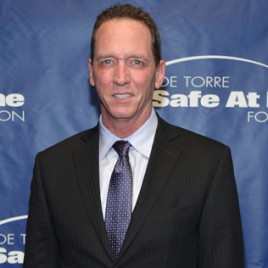 Former star pitcher David Cone had some of the finest memories of his career while with the New York Yankees. There will be scores of Yankees fans in attendance when he speaks at the McGivney Community Center celebrity breakfast.
This is the first event of its kind and it takes place on November 29th at 7:30 a.m. at Vazanno's Four Seasons in Stratford, Connecticut. Individual tickets are $100 and a table of ten is $1,250.
All proceeds benefit various programs at the McGivney Center. Cone should have plenty of fun stories to talk about from his time on the mound.
Cone played 18 major league seasons and was a five-time All-Star. He won five World Series titles and totaled a 2.12 ERA in all his appearances in the Fall Classic.
Cone led baseball in strikeouts in 1990 and 1991 while with the New York Mets. In 1994, he went 16-5 with a 2.94 ERA on the way to winning the American League Cy Young Award.
Cone won four of his five championships with the Yankees and had a memorable moment when he threw a perfect game at Yankee Stadium in 1999.
To inquire about David Cone's speaking fee and appearance cost, contact the agents at Athlete Speakers by calling us at 800-916-6008 or by Starting Your Booking Request Now.
David Cone Talks About the Yankees: