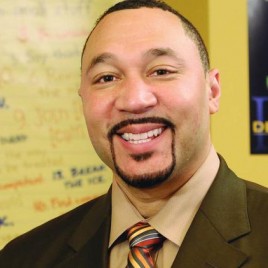 Former NFL quarterback Charlie Batch has become a hit on the speaking circuit in retirement. His next engagement comes on August 24th at the Chambers YMCA 2016 Light of the Valley awards luncheon.
The luncheon is being held at Wheeling Park White Palace in West Virginia. It is set for 11:45 a.m.
The event benefits YMCA programs and allows those from all income brackets to enjoy the benefits. There are a select tickets still available through the end of this week.
Batch played 15 NFL seasons with the Detroit Lions and Pittsburgh Steelers. He was a longtime backup QB in Pittsburgh and won two Super Bowl titles with the franchise.
The Lions originally drafted Batch in the second round of the 1998 NFL Draft. He spent his first four seasons with the franchise and threw for over 9,000 yards.
Batch is currently a successful broadcasting, contributing commentary for Steelers pregame and preseason coverage on KDKA-TV. He also spreads his "Expect Your Best" message across the country during various speaking appearances.
To inquire about Charlie Batch's speaking fee and appearance cost, contact the agents at Athlete Speakers by calling us at 800-916-6008 or by Starting Your Booking Request Now.
Charlie Batch Gives Eastern Michigan University Commencement Address: