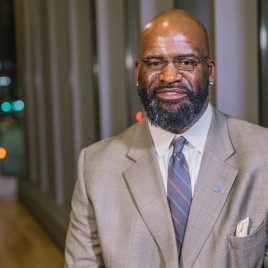 Many athletes quietly deal with the challenges of diabetes while still competing at the highest level of their sport. One of those who has done so is former NFL player Kendall Simmons.
On Wednesday, Simmons is sharing his story at the Reppell Diabetes Learning Center at Baxter Regional Medical Center in Mountain Home, Arkansas. The event takes place from 5:30-6:30 p.m.
The event is free and open to the public. Refreshments will also be served
Simmons was diagnosed with type 1 diabetes while playing in 2003. He originally made his mark as a two-time first-team All-Southeastern Conference selection at Auburn University.
Simmons was also named a third-team All-American by the Associated Press. The Pittsburgh Steelers selected him in the first round of the 2002 NFL Draft.
He spent seven seasons with the franchise and won two Super Bowls. Simmons spent the 2009 season with the New England Patriots and Buffalo Bills before retiring.
To inquire about Kendall Simmons' speaking fee and appearance cost, contact the agents at Athlete Speakers by calling us at 800-916-6008 or by Starting Your Booking Request Now.
Diabetes Interview with Kendall Simmons: