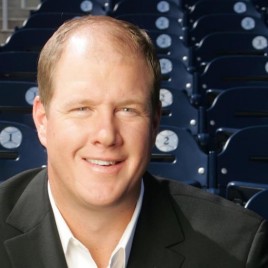 While Jim Abbott has not stepped on a major league mound in nearly 20 years, his story remains as impactful as ever. He will motivate attendees as the guest speaker at the Electric Utility Fleet Managers Conference.
The event takes place June 3-6 at the Williamsburg Lodge and Convention Center in Virginia. Abbott will talk about overcoming obstacles and reaching your goals.
The overall theme of the conference is "Strategies for Managing a Safe, Productive and Cost Effective Fleet." Georgia Power's senior vice president Danny Lindsey is the keynote speaker.
Abbott had a standout athletic career despite being born with only one hand. He first starred at the University of Michigan, where he was named the 1988 Big Ten Athlete of the Year and won the 1987 James E. Sullivan Award as the top amateur athlete in the country.
The California Angels made Abbott the eighth overall pick in the 1988 MLB Draft and he made his debut the following season without playing in a minor league game. He had a respectable 12-12 record with a 3.92 ERA during his rookie season.
Abbott had the best season of his career in 1991 when he won 18 games and posted a 2.89 ERA with the Angels. He threw a memorable no-hitter in 1993 with the New York Yankees.
Abbott retired after the 1999 season and became a popular speaker. He also is the author of the autobiography, "An Improbable Life."
To inquire about Jim Abbott's speaking fee and appearance cost, contact the agents at Athlete Speakers by calling us at 800-916-6008 or by Starting Your Booking Request Now.
Jim Abbott Speaks at TEDxSageHillSchool: