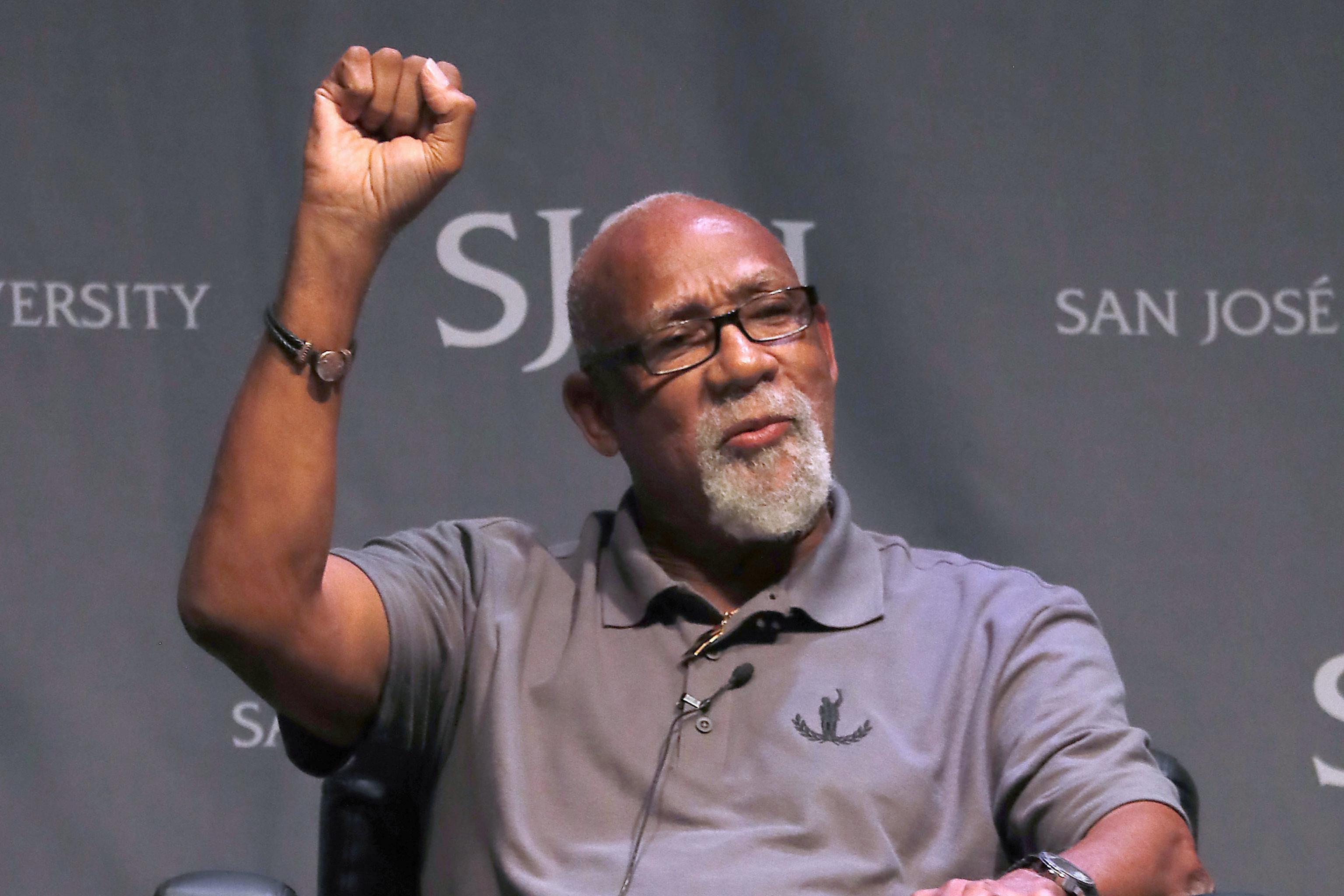 Tommie Smith forever became an icon for diversity when he raised his fist on the Olympic medal stage in 1968. Since then, the speaker Tommie Smith has shared his experiences with race and the importance of fighting for social justice.
Most recently, Smith, who is regarded as one of the top diversity speakers, gave an address virtually to Springfield College students as the headline guest for their Martin Luther King Jr. Lecture. He spoke under the event theme of "Power of a Dream. Unity Wins."
"Don't think that you are alone when you dream and things don't go like you think they should go because a dream is hard to understand, especially if you don't stay on track or move forward," stated Smith as part of the virtual presentation. "The power of a dream is yourself. Unity wins is others thinking basically on that track, but a bit different."
As part of the presentation, Smith was able to recap his thoughts following the 200-meter race at the '68 Games, where he won gold and then prepared to take the medal stand and make a statement. He was joined in protest during the National Anthem by his teammate and bronze medalist, John Carlos.
"I was praying underneath the bleachers," said Smith. "I was praying on the walk up to the victory stand, and the entire time I was up there. It was not a 'Black Power Salute' as has been written on numerous occasions. It was a 'human rights salute' more than anything else,"
Smith has gone on over the years to be one of the most-requested Olympic speakers. He also spent 27 years on the faculty at Santa Monica College.
Smith has garnered several honors for his activism, including the Arthur Ashe Award for Courage, the Peace Abby Courage of Conscience Award and the Dresden Peace Prize. Next month, he is going to be immortalized on the cover of a Wheaties box and all proceeds will benefit the efforts of the NAACP.
If you are interested in booking the speaker Tommie Smith or other top diversity Speakers or Olympic Speakers, Athlete Speakers is here to help! Fill out one of our Booking Request Forms or call 800-916-6008 and one of our experienced booking agents will reach out to you shortly.
Tommie Smith Virtual Speaking Engagement for Springfield College: